February 25th, 2017
President Trump goes off on Fake News at CPAC. Geraldo looks at the danger of Press Secretary Sean Spicer's selective press briefing, and ensuing boycott by major news publications; sends condolences to dearly departed colleagues Alan Combs and Brenda Burner and compliments the Presidential Cabinet's handling of the immigration crisis despite the angry rhetoric.
Visit the podcast website
Today Show
Geraldo appears on the Today show
with Matt Lauer
Febuary 17th, 2017
50 Highs & Lows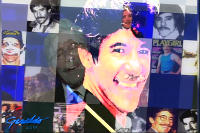 Four decades in the news business. If I may say, that is an incredible run in a dynamic, exotic, wonderful, often important but frequently stressful and sometimes dangerous business that tends to wear out people more quickly..More
This week in Geraldo's Show History...
A collection of exclusive content
Feb 15, 2017

During the drip drip of Watergate, every time President Richard Nixon seemed about to survive drowning, a new tsunami struck. Every time President Bill Clinton seemed about to float out of the Monica Lewinsky scandal, another wave of bimbos hit. Now ...

Calhoun College name change

Feb 13, 2017

The following series of tweets indicate why I resigned a prestigious, though informal and largely honorary position at Yale University's Calhoun College. Named for one of the towering figures in 19th Century America, the college had been...

Feb 06, 2017

After sweet Superbowl weekend interlude on the sweet island, heading back to be with pal Sean Hannity tonight. Have to find my game face to talk refugee ban...
March 3rd, 1977
The Hite report
| | |
| --- | --- |
| | The Hite report, written by Shere Hite & published in 1976, had been on the best seller list for more than 15 weeks in March of 1977. Shere Hite appeared on Geraldo's show Good Night America, along with others, to discuss the book as well as male and female sexuality in American culture. Watch Here |